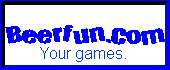 | | |
| --- | --- |
| | Today's News: Thee Loop is BACK!!! (Lock up your daughters & your liquor cabinets) |
| | |
| --- | --- |
| | More News : Beer is GOOD for you. Click here to find out more. |
Welcome to the Show!
Well, Thee Loop's off to a pretty good start. I've had numerous people stop me on the street to tell me how much they like Thee Loop's Official Website. In fact, to those of you who've asked (especially you young Catholic lesbian schoolgirls), this is NOT a porn site and I do NOT post those kinds of photos here (though I WILL provide a link to you and your girlfriend's websites).
Also, because YOU demanded it, we've started a Rants Archive. Although our archivists have been working non-stop to bring this feature to you, it seems that most of the decades of Rants that we previously had on file were destroyed in the big "Latex Incident" of '96. However, we are doing our best to restore these beautiful works to their original condition. Look for these Rants in a nice leather bound edition sometime around Christmas 2002.
We're always interested in feedback. If you are interested in commenting on, responding to, venting about, bitching around, moaning wherefore to, or praising something you see here, e-mail me and I'll be sure to respond in the Feedback section of this site.
Anyway, that brings us to the new quote of the month:
"I like simple pleasures. Like butter in my ass, a lollypop in my mouth. That's just me. That's just something I enjoy. Call me crazy. Call me a pervert." ~~~~ Floyd Gondolli (Philip Baker Hall) from Boogie Nights

Comments or nude pix? E-mail me and let me know.
Favorite Links

Weather Where You Want to Be

Drinking Links

| | |
| --- | --- |
| | Unofficial Pabst Blue Ribbon Home Page - Cool site if you like this fine beer. |
| | BeerShots - Microscopic views of the world's most famous beers. |
| | |
| | |

| | |
| --- | --- |
| | The Easter Egg Archive - Find all of those secret files (eeggs) on your DVD's. Cool site. |
| | ESPN.com's Page 2 - Make sure you read Bill "The Sports Guy" Simmons's articles...you'll pee your pants, swear to you!!! |
| | The Hun - For all your porn needs. |

Communities & Forums

Here we'll have some pix of folks in Thee Loop at various events. Feel free to e-mail me nekkid pix of women in your life (past or present).

Thee Official Loop Message Board

From Thee Board:

"Is it just me, or does that guy who tried to light his shoes on fire look like a Capel? Maybe his name is Mohammed Capel." Posted by stevebygodwatkins